Blessed is the man who walks not in the counsel of the ungodly, nor stands in the path of sinners, nor sits in the seat of the scornful. – Psalm 1:1
REFERENCE
Psalm 1:1.
From our text, one can see the retrogressive influence of sin on an unwary man: 'Walks in the counsel:' Firstly, the downward spiral of sin begins with the desire to seek and then to follow the advice or suggestions of sinful men; being desirous of their ways until it becomes appealing to you to 'do things' their way.
Secondly, 'Stand in the path of sinners:' That is, bringing yourself into their company or vicinity where they can see you. It is like standing in the way where somebody will pass through, so they can take notice of you. Standing with (compared to sitting with) also shows an unconscious development of friendship, especially at the early stage or the platonic level.
Thirdly, 'Sit in the seat:' At this point, the person has now been absorbed into the clique and its beliefs or doctrine – he's at home with them. The person is now an initiate, a member of the inner caucus who has fully subscribed to everything the fraternity holds as dear. This person now lives habitually a sinful lifestyle. His clique of friends are now sinful men (unbelievers); eventually, he might get to the point where he denies the existence of God just so he can live independent of God, and not be accountable to Him anymore.
This is how progressively, a man can become locked in a sinful lifestyle; it begins with just seeking or loving the counsel/wisdom/ways of sinful men. Sin may seem pleasurable, but it surely leads to death. It is like bait that is used to catch fish; the fish sees the worm in the bait and goes for it, not knowing that the bait has been put there for its destruction.
Proverbs 7:6-23 talks about a young man who met a beautiful woman on the street who enticed him to sleep with her. He thoughtlessly went along with her plans but unknown to him, that act would cost his life. Watch out and watch it so you don't fall into the temptation of toying with sin; it starts subtly but wounds deeply.
SCRIPTURE PHOTO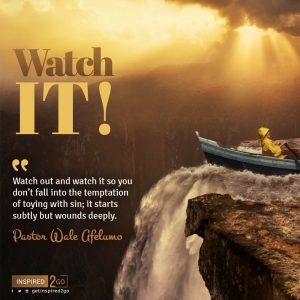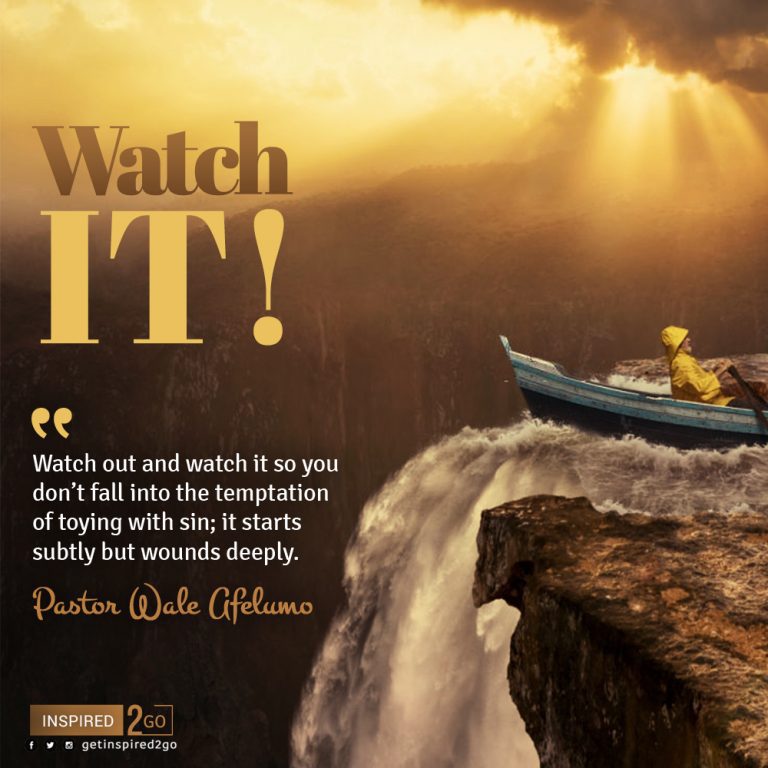 ADDITIONAL STUDY
Genesis 3:1-13, James 1:13-15, I John 3:4.
PRAYER
Lord, I pray that by Your grace I will continue to walk in Your ways; forsaking the counsel of the ungodly, undesirable of their ways, and being watchful not to succumb to the deceitfulness that sin presents in Jesus' name.